What does general liability insurance cover?
Get a policy in 60 seconds.
4.7/5 stars from 935 reviews on Trustpilot
Backed by the best
4.7/5 stars from 935 reviews on Trustpilot
Backed by the best
General liability insurance covers third-party claims of bodily injury, property damage, and personal and advertising injury.
Accidents happen. Whether a member of your team breaks a window or a customer slips and falls, general liability insurance (CGL) can be your first line of defense.
What does general liability cover?
You should consider purchasing general liability insurance coverage if you work with clients on a face-to-face basis, or at a client's place of work, your own place of work, or a third-party location.
Bodily Injury
Your workplace may have slip and fall hazards. Should a client injure themselves while visiting your workplace, you could be liable for their medical expenses as well as pain and suffering.
Property Damage
You may visit your client's home to perform your services. Should you damage their property during the course of your work, you could be responsible for replacing or repairing the damaged property.
Personal and Advertising Injury
A part of your job involves advertising your company to grow the business. Should one of your rivals claim that your advertisement damaged their reputation, you could be liable for defamation.
Who needs general liability coverage?
Obtaining an office lease
Professionals and companies that rent a commercial space often need to provide proof of general liability insurance to qualify for a lease.
Contracting with large companies
As an independent contractor you'll most likely need to carry general liability insurance to satisfy the requirements of the client's contract.
Applying for licensure or certification
Some professions or licensing authorities have requirements that their practitioners carry general liability in order to practice.
General Liability Insurance Cost FAQs
I need another Certificate (COI), is there an additional cost?
No. COI's are provided at no additional charge and you can request as many as you need anytime. Usually you have to contact your broker to request another COI and wait for them to email you. With Thimble, you can easily generate as many COIs as you need.
Do I need liability coverage for the time I am working?
The answer to this question is typically yes. At Thimble, you can purchase your insurance specifically when you need it, tailoring your coverage to exactly when you're on the job. This means you never pay for insurance when you don't need it.
If I need both general liability and professional liability, are they purchased separately?
This depends on your insurance carrier. Look for carriers who bundle general and professional liability as this usually means lower premiums for you.
With Thimble, if your profession requires professional liability and general liability coverage we've included both in one simple policy bundle. This makes your liability insurance pricing better and ensures that your business is protected. (If you give advice as your job, such as a marketing consultant, you likely need both general liability and professional coverage.)
What's the difference in cost between a general liability policy with $1M limits vs. $2M limits?
Your coverage limit is simply the total amount of coverage that can be paid out for valid claims under the policy. Considering that you're getting double the coverage, the cost between a $1M general liability policy versus a $2M policy is often negligible (not double the price).
1 Insurance Journal. 10 Most Common & Costliest Small Business Claims.
People like you like Thimble.
We are trusted by over 40,000 small businesses. (And thanks. We like us too)
4.7/5 stars from 935 reviews
Fast & Easy
This is fast and easy and works great for me! I am a one man freelance landscaper and this gives me the ability to purchase insurance directly from my phone anytime and anywhere I need it.
Super easy to use! Thought of everything
This app is beautiful and super easy to use! It's super easy to get insurance for the weddings I shoot where the venues require insurance. I can just buy it on the app with 3 clicks and I'm done.
Awesome Product
I love this idea ????!! I needed to have proof of liability to present my proposal; got it on the spot. I didn't win the bid but I didn't get stuck with costly insurance, either!!
Best insurance solution for small businesses.
I love the convenience of this insurance app, its the best thing since sliced bread????????
So Easy!!! I LOVE IT
It was so easy, quick, and simple. The PDF package I received contained everything I needed. This was the best experience I've ever had obtaining insurance...thank you!!!
Great Rate!
I was very impressed with your monthly rate on general liability coverage! Much less than 1/12 of everyone else's annual rate.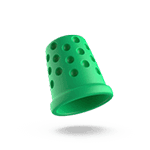 Quick-thinking insurance for fast-moving businesses.