The two great things about the farmers' market are connecting community members and providing them with fresh fruits and veggies. It's a great way to meet fellow local business owners, from crafters to musicians.
But even though farmers' markets are a lot of fun, there are also chances for accidents to happen. That's why having Farmers' Market Insurance is critical to get while you are planning the event, and before anyone sets up shop. In this guide, Thimble will walk you through what Farmers' Market Insurance costs, why it's worth the investment, and how it can protect your small business.
What does Farmers' Market Insurance cost?
Speaking of costs, one of the key factors that will determine your Farmers' Insurance premium will be the size of your event. Here's how much you could pay for your Farmers' Market Insurance policy for one day:
With Thimble, farmers' market organizers can get insured for small events of up to 50 people or with larger local events of up to 1,000 people.
What factors influence Farmers' Market Insurance costs?
In addition to the number of people coming to your farmers' market, insurers will consider multiple other criteria when deciding your premium. Among those factors are:
Policy length: With Thimble, organizers can get insured for an hour, one day, or even a week.
The number of attendees: More people attending your market means more revenue, but also more of a risk that an accident could happen. Your premium will increase along with the event size, as you can see from the cost chart above.
Location: How much you'll pay in a premium largely depends on which city and state you'll host your event. When insuring special events, insurers want to know when, where and for how long the event will take place to ensure that they charge the appropriate premium.
Alcohol service: If someone injures themselves while drinking too much alcohol during your event, you could be held liable, because you organized the farmers' market. Thankfully, in many cases, Thimble's Farmers' Market Insurance covers host liquor liability for events where alcohol is served but not sold. You'll likely need to buy additional liquor liability coverage if anyone at your event is in the business of selling alcohol.
What does Farmers' Market Insurance cover?
First off, you should know that Farmers' Market Insurance is a kind of special event coverage that protects policyholders from the financial consequences associated with organizing farmers' markets. It also provides investigation services and defense against claims, including those that may be false or fraudulent.
Farmers' Market Insurance coverage pays for expenses related to:
Third-party, non-employee bodily injuries: You could be held liable for a customers' injuries at the farmers' market, but your insurance could help foot the bill for their medical expenses.
Third-party property damage: If a vendor's property gets damaged during the fair, you could be responsible for covering the costs of repair or replacement.
Personal and advertising injury: If you're accused of slander, libel, or advertising injury, you could be held liable. Some of these claims might include:

Infringing on someone else's copyright, trade dress or slogan in your ads.
Using someone else's advertising idea in your ad.
Saying or writing something in a publication that slanders or libels an individual or organization or disparages a person or business' services.
How much coverage you'll need largely depends on what kind of farmers' market you're organizing. If you're planning to serve alcohol at your event, that will increase the likelihood of the aforementioned risks. Before adding alcohol sales to your event, make sure you add liquor liability coverage. As a result, you may have to pay a higher premium, but you can get an instant quote for the exact cost.
When should you get Farmers' Market Insurance?
The time to get insured for your upcoming farmer's market is before any claims arise. Thimble helps organizers get covered prior to their event. And, if you're planning to let vendors participate, you'll need to have them add you as Additional Insureds on their policies. After all, you could be sued and potentially be held liable if they cause any damage.
It's also important to know this: While cancellation coverage is available with some event insurance policies, cancellation coverage is different from the cancellation rights you have under your general liability policy.1 You should pay attention to the cancellation terms when reviewing your contract.2
For example, if you need to cancel your event due to inclement weather, Thimble's Farmers' Market Insurance lets organizers cancel their policy up to the hour of the event. This means you can make sure you have insurance in advance of the event and not leave it to being one of those pesky last-minute details, yet still know that you can cancel it without penalty if the event does not happen.
Protect your farmers' market with Thimble
Hosting a farmers' market is a fun way to get local produce into people's pantries, but if you're not adequately insured, it can also bring plenty of headaches long after all the fruits and veggies are sold. Here's what you need to keep in mind before hosting your event:
With Thimble's Farmers' Market Insurance, you can safeguard your business against the consequences of third-party property damage or bodily injury claims.
Your premium could be roughly between $150 and $340 or more depending on how many people attend, whether you serve liquor and a range of other factors.
Thimble lets you insure your event for as long as you may need, from an hour to a few days.
Now that you know how much it would cost, Thimble can help you get the coverage you need. 
Sources: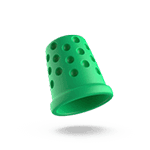 Quick-thinking insurance for fast-moving businesses.