Cost of general liability insurance for contractors
Protecting your business with insurance is key but you also need to manage expenses. We're breaking down the cost of CGL for contractors. Learn more.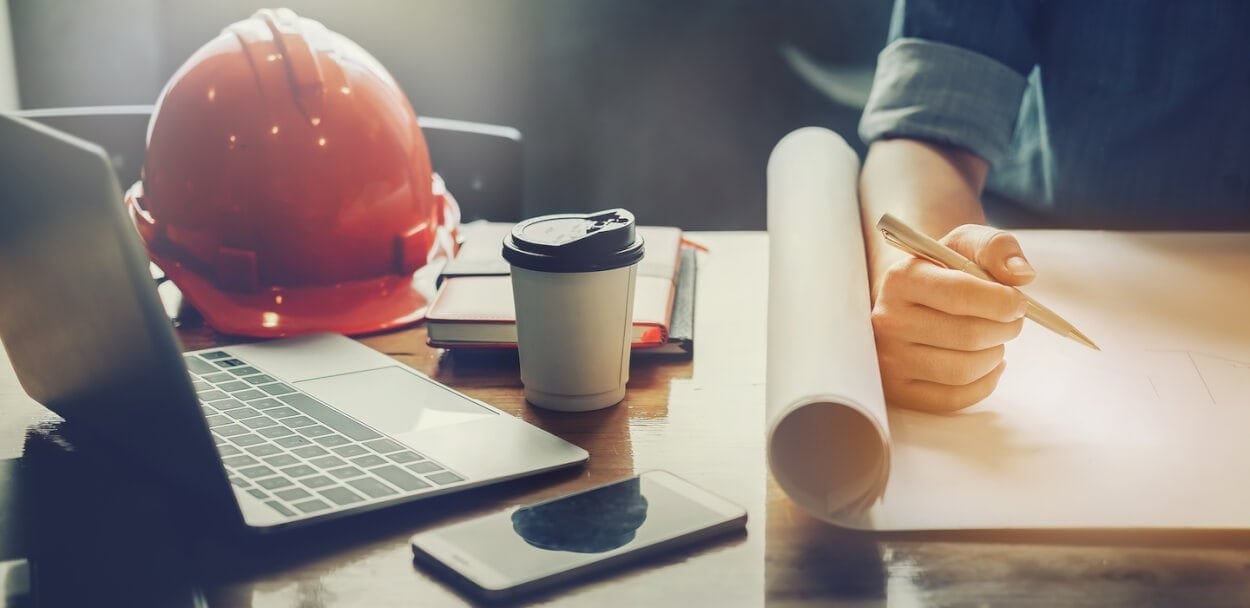 As a contractor, you know first-hand how risky the job sites you work on can be. Even the cleanest, tidiest, and most well-managed construction projects involve countless moving parts. Then there are hazards like heights and unfinished surfaces and, of course, countless opportunities for human error in tasks being performed by workers of all skill levels.
Thankfully, there are things in place (helmets, fire extinguishers, netting, harnesses, etc.) that keep you, the property, and everything else safe from personal injury. Beyond baseline safety, there are also risks related to your financial security.
For that, there's general liability insurance.
This guide will walk through contractor insurance costs and what factors impact the price of having liability coverage.
General liability insurance cost for contractors
On average, most contractors pay something between $700 and $12001 annually for contractors general liability insurance.
What are they getting for that price?
Just like how a drop cloth covers the entire floor of a work area, a general liability insurance policy protects your bottom line by covering all kinds of expenses and legal fees from third-party claims. In exchange for your premiums, you get coverage for:
Bodily injury
Property damage
Legal and medical expenses
Defense costs
But besides average annual costs, what does the monthly premium you pay look like?
Average premium & other costs
What you pay in premiums for contractors general liability insurance depends on many factors. Averages vary for many different reasons, which we'll walk through below. Overall, every insurer offers different rates for different terms, from as low as about $26 to $90 per month.2
Of course, differences in rates relate to differences in liability coverage itself, as well as other direct and indirect costs involved with liability insurance. In some cases, these can also impact premiums. Some of these costs include:
Down payments

– How much you pay upfront, in addition to monthly premiums. The down payment can impact premiums, as putting more money down can mean lower payments per month, and vice-versa.

Deductibles

– How much you need to pay out, per claim, before your insurance will cover the rest.

Coverage limits

– How much the insurance will cover, per claim or over aggregate (over the course of the term), before you need to start paying out of pocket.

Minimum earned premium

– A percentage of your yearly payments you'll owe even if you cancel your policy. In practice, the minimum earned premium functions like a deposit or cancellation fee.
As you can see, between the various costs associated with a general liability policy, the price you pay for insurance coverage varies widely. Why is that? Besides standards and other circumstances impacting what individual insurers offer, there are many other factors impacting the cost. 
Other factors that impact your insurance cost
The cost of your particular contractor insurance policy depends on many factors. Here are some of the main things that impact how much you'll pay for insurance coverage as an independent contractor:
Your business

– The specifics of your contracting operation impact costs. This includes the size of your team and the kind(s) of work you do.

Your location

– So much in insurance depends on ZIP codes. Just like building codes, financial elements of insurance (and all business!) differ state by state.

Your policy itself

– Finally, the particular elements of the policy have a big effect on what it costs. Besides the factors outlined above, other features like length of term, Additional Insureds, and covered items can impact how much you pay in premiums.
These factors apply not just to general liability coverage, but also to many other kinds of business insurance.
Which leads us to another important consideration about insurance costs.
Multiple coverages & additional costs
On a job site, a drop cloth is hardly the only protective measure in place. Even if general liability coverage is like a big, magical tarp that protects you from a whole host of risks, there are things that it can't cover. This includes injuries to your workers, car crashes, or negligence on behalf of the business owner.
Luckily, there are multiple kinds of business insurance contractors can and should look into, including but not limited to:
Builder's risk insurance 
Workers' compensation insurance 
The blade guard on your circular saw protects you when you're using it, but doesn't protect you from missing a nail and hitting your finger with a hammer. Likewise, the safety on your nail gun has nothing to do with your safe operation of a ladder. On the job site, it's important to use any and all safety measures afforded to you.
The same goes for insurance.
Simplifying contractor insurance
You work hard day in and out to build the buildings and spaces families and businesses rely on. And a big part of that work is making sure that you're safe. So, why spend more time and energy worrying about your insurance?
At Thimble, we take the hard work out of getting yourself covered.
We connect you with high-quality, customizable business insurance coverage that's affordable and easy to sign up for. To lock in the protection you need, download the Thimble app or click "Get a Quote," tell us your location, business type, and the dates and times you need coverage, and that's it.
You can go from no coverage on your job site to having the protecting you need in 60 seconds. Our insurance works when you do, so you're only paying for coverage you'll actually use.
When it comes to the cost of general liability insurance for contractors, our contractor insurance is extremely affordable. We tailor our policies to when you're actually working—choose a plan that goes by the hour, day, or month, and never pay a dime when you're not on the job.
Sources:
Our editorial content is intended for informational purposes only and is not written by a licensed insurance agent. Terms and conditions for rate and coverage may vary by class of business and state.