Salon Insurance
Get a policy in minutes
Get a quote
4.7/5 stars from 638 reviews on Trustpilot
Backed by the best
Why do you need Salon Insurance?
As a salon owner, you're in charge of your beauty salon business and responsible for all that goes on inside. You've got clients of your own, and you have employees or contractors coming in to serve other clients. Though your goal is for your clients to leave with a great haircut, a million things can go wrong in an environment where scissors are flying, hot hairdryers are blowing, and stylists are mixing up coloring chemicals.
For example, if a customer at your salon has an allergic reaction to a facial treatment, you could be held liable. On top of that, your building poses risks, such as a pipe bursting or a fire breaking out in your salon. That's why you'll need Salon Insurance to protect you from all the risks to your business.
What does Salon Insurance cover?
Salon insurance is a kind of Business Owners Policy, which combines general liability insurance and commercial property insurance to help businesses protect from common risks. Besides shampoo, conditioner and other tools, this coverage is essential because it contains:
General liability insurance: This policy, also known as commercial general liability insurance, safeguards businesses against the financial impact of accidents that cause third-party bodily injuries or third-party property damage. For example, if someone slips and falls at the salon, you could be liable for their medical expenses. Or if your scissors accidentally shear someone's necklace, you could be responsible for the cost of its repair.
Commercial property insurance: This coverage, also known as commercial building insurance, protects a business's office and the company possessions within the building. It comes in two forms:

Business building insurance – Covers damage or destruction of the salon's physical location (i.e., the four walls of the building). If a fire breaks out in the break room and damages the walls, you'd be covered.
Business content insurance – Covers theft or accidental damage to property that's within your salon or within a hundred feet of the workplace, such as backwash chairs, mirrored cabinets, and even the computer you use to manage your salon appointments.

Business interruption insurance: You'll need this to cover the costs associated with business service interruption. For instance, if a fire breaks out in the salon's break room and you need to close down for a few days, your insurer will provide expenses related to rent and payroll until you reopen.
If you think you need more protection for your salon, you could also add these types of coverage to your policy:
Business equipment protection: Covers both the equipment that you own and use wherever you work and the equipment you rent, such as tanning equipment.
Hired and non-owned auto insurance: Covers vehicles that small business owners lease, rent, or borrow. They also protect vehicles that staffers use to transport their equipment in between jobs.
Who needs Salon Insurance?
You'll need Salon Insurance if you run a small to a mid-sized salon in a space that you own. Small and mid-sized business owners can rely on Salon Insurance to provide general liability insurance and commercial property insurance in one convenient, cost-effective package that covers their company and property from a range of risks. If your client slips on water after you wash her hair wash and falls in your salon, for example, general liability insurance would cover the costs associated with her injuries. Or if a burglar breaks in and vandalizes your sign, you would be covered for its replacement.
How much does Salon Insurance cost?
Since you're going to work insurance costs into your business budget, you're likely asking how much Salon Insurance is going to cost. Generally speaking, insurance costs can vary based on where your salon is located. At Thimble, we assess your premium based on the building construction type, fire resistance and proximity to a fire station, as well as the use and occupancy of your building (including adjacent exposures, such as other tenants).
Cut down your risk before your beauty shop opens
The sooner you have the right insurance coverage, the more you can focus on making your clients look their best. As you're setting up your salon, remember:
Insurance costs range depending on your location, crew size, and building age and construction.
As a business owner who also owns a salon, you'll need general liability insurance, commercial property insurance, and business interruption insurance.
Supplement your BOP or or commercial property and liability package with business equipment protection, equipment breakdown coverage, and hired and non-owned auto insurance.
With Thimble, you can get an insurance quote faster than giving a client a haircut. Just click "get a quote," and you can sign up for the policies you need in far less time than it takes to touch up a pixie cut.
Salon Insurance FAQs
If I rent a chair in a salon, do I need a business owner's policy?
No. If you are only renting a chair, you typically won't need a BOP. However, you may be required to purchase general liability insurance to meet the requirements of your contract with the salon owner.
If I need to, how can I show proof of insurance now that I have Salon Insurance?
Once you sign up for a policy through Thimble, you can quickly generate as many Certificates of Insurance as you need to demonstrate that you've purchased liability insurance — at no additional cost.
Does having a Salon Insurance policy protect the work equipment that I bring to service clients?
Thimble's insurance policies cover up to $10,000 worth of work equipment that you carry outside of your typical workplace. But if you own more highly-valued equipment, or are responsible for rented or leased equipment owned by others, it's recommended that you buy Business Equipment Protection (also known as inland marine coverage).
Does having Salon Insurance protect staffers?
Many salons misclassify employees as independent contractors, according to the Department of Labor. For anyone who is classified as an employee, you'll likely need workers' compensation insurance, a policy that covers the expenses associated with employee injuries or illnesses such as healthcare costs or lost wages. You should check the laws in your state to see which employees are covered under workers' compensation insurance and how many employees your business must have before you're required to purchase the coverage.
What are the policy limits for Thimble's Salon Insurance?
As a BOP, salon insurance coverage limits begin at $300,000 for general liability policies, $250,000 for building coverage and $50,000 for business contents. However, if you need more protection, you can increase your coverage up to $1 million for general liability insurance and building insurance and $500,000 for business personal property coverage.
People like you like Thimble.
We're trusted by over 40,000 small businesses. (And thanks. We like us too.)
4.7/5 stars from 638 reviews
Fast & Easy
This is fast and easy and works great for me! I am a one man freelance landscaper and this gives me the ability to purchase insurance directly from my phone anytime and anywhere I need it.
Super easy to use! Though of everything
This app is beautiful and super easy to use! It's super easy to get insurance for the weddings I shoot where the venues require insurance. I can just buy it on the app with 3 clicks and I'm done.
Awesome Product
I love this idea ????!! I needed to have proof of liability to present my proposal; got it on the spot. I didn't win the bid but I didn't get stuck with costly insurance, either!!
Best insurance solution for small businesses.
I love the convenience of this insurance app, its the best thing since sliced bread????????
So Easy!!! I LOVE IT
It was so easy, quick, and simple. The PDF package I received contained everything I needed. This was the best experience I've ever had obtaining insurance...thank you!!!
Great rate!
I was very impressed with your monthly rate on general liability coverage! Much less than 1/12 of everyone else's annual rate.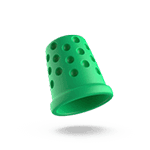 Quick-thinking insurance for fast-moving businesses.