Jewelry Store Insurance
Get a policy in minutes
Get a quote
4.7/5 stars from 638 reviews on Trustpilot
Backed by the best
Why do you need Jewelry Store Insurance?
As a jeweler, you sell timeless heirlooms that people cherish. However, running a jewelry business comes with the risk of damage to your property or that of your customers, or even causing a customer a bodily injury.
For example, your jewelry display case could fall on a client and injure them. Or your business could be the victim of theft, leaving you on the hook to replace your business equipment and inventory.
Thimble's Jewelry Store Insurance provides both general liability insurance and commercial property insurance so that you have a financial safety net in case your business runs into a rough patch.
What does Jewelry Store Insurance cover?
Jewelry Store Insurance is a type of Business Owners Policy (BOP), which combines general liability insurance and commercial property insurance in one polished package. It helps jewelry business owners get the financial safety net needed for the most common business risks their shop faces every day. Although a BOP doesn't cover the jewels themselves, it covers the commercial building you own, your business property, business income and other expenses. All in all, it's an accessory that no jeweler should be without as it provides:
General liability insurance: Protection from the financial impact of third-party claims of bodily injury, property damage, or personal and advertising injury. For example, say you have a bowl of jewelry cleaning solution on the counter that gets knocked over and ruins a customer's very expensive handbag. Jewelry Store Insurance covers this type of claim.
Commercial property insurance: Offers financial protection for the building your business owns, and for your business contents. This includes the four walls of your building, the contents inside and within 100 feet of the premises. So if a fire damages the building and your displays, you'll be able to fix the store and get back to showcasing your wares. Or if someone steals your jeweler's loupe, your insurance policy will pay to replace it.
Business Interruption Insurance: If an accident forces you to close up shop and halt operations due to physical loss or damage, Jewelry Store Insurance can cover your lost income. So if a pipe bursts and you have to close your jewelry shop, business interruption insurance can pay your income and expenses while you're shut down.
You can also add optional coverage to your Jewelry Insurance policy, including:
Equipment breakdown coverage for loss or damage to your property because of a mechanical breakdown. If an electrical surge damages your buffing machine, you could be covered.
Hired and non-owned auto applies to injury or property damage to others due to the use of an auto that's hired by you or owned by an employee. If an employee uses their vehicle to deliver your orders, you may opt for hired and non-owned auto coverage.
Who needs Jewelry Store Insurance?
Every small-to-medium-sized jewelry business that has a storefront needs Jewelry Store Insurance. Facing a loss without insurance could be financially devastating, putting the shop out of business.
By combining both general liability insurance and commercial property insurance, you can get convenient coverage for a lower premium than buying two separate policies. As a jeweler, your focus is on providing the highest quality pieces to your customers. The value of peace of mind? Priceless.
How much does Jewelry Store Insurance cost?
The cost of your Jewelry Store Insurance policy will depend on several factors. The primary factor that we use to determine the premium is your location. Besides the business address, we'll collect some details about the building, whether it is fire resistant or not, how far it is from a fire station, and your building occupancy. Furthermore, as a jeweler, your premium will be based on your industry classification.
A perfect piece for your business
Getting Jewelry Store Insurance with Thimble is much easier than appraising a princess diamond set in platinum. And it's important that you have it since you can't predict when a loss or claim will occur.
With Thimble's BOP, you'll get coverage if a customer gets hurt in your store, and you'll be protected against major perils such as fires or windstorms that can damage your property. To get your coverage today, click "get a quote" and get a policy within minutes so that you can get back to selling bling.
Jewelry Store Insurance FAQs
Does Jewelry Store Insurance insure my inventory?
No, it will not cover the materials you use to make jewelry, such as loose gems. If you make your pieces by hand and need product liability coverage, you may look into Jewelry Maker Insurance. If you need coverage for loss or damage to your jewelry stock, you may need jewelers block insurance.1
I don't want commercial property insurance. Do I need a BOP?
If you don't own your building and don't need commercial property insurance, no problem. You can still buy general liability insurance through Thimble.
How do I show proof of Jewelry Store Insurance?
All you need is a Certificate of Insurance (COI). Download as many COIs as you need, at no additional cost, using your Thimble app or in your inbox to show proof of insurance whenever you need it.
Does Jewelry Store Insurance protect the equipment that travels with me to jobs?
Thimble will protect up to $10,000 of the equipment you use for work from covered perils while it is away from the premises, for example, if you're setting up at a jewelry convention. If you need more protection, or if traveling with your gear is a regular part of your job, you may want to consider getting Business Equipment Protection. This covers equipment you own or rent, or a customers' jewelry that you keep in your store while you repair it.
Does Jewelry Store Insurance cover injury to my employees?
No. General liability insurance only coverage non-employee third-party claims. You will need workers' compensation insurance to protect employees who may get injured on the job.
People like you like Thimble.
We're trusted by over 40,000 small businesses. (And thanks. We like us too.)
4.7/5 stars from 638 reviews
Fast & Easy
This is fast and easy and works great for me! I am a one man freelance landscaper and this gives me the ability to purchase insurance directly from my phone anytime and anywhere I need it.
Super easy to use! Though of everything
This app is beautiful and super easy to use! It's super easy to get insurance for the weddings I shoot where the venues require insurance. I can just buy it on the app with 3 clicks and I'm done.
Awesome Product
I love this idea ????!! I needed to have proof of liability to present my proposal; got it on the spot. I didn't win the bid but I didn't get stuck with costly insurance, either!!
Best insurance solution for small businesses.
I love the convenience of this insurance app, its the best thing since sliced bread????????
So Easy!!! I LOVE IT
It was so easy, quick, and simple. The PDF package I received contained everything I needed. This was the best experience I've ever had obtaining insurance...thank you!!!
Great rate!
I was very impressed with your monthly rate on general liability coverage! Much less than 1/12 of everyone else's annual rate.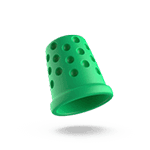 Quick-thinking insurance for fast-moving businesses.