Landscaping Insurance
Landscaping Insurance that works when you do.
Get an insurance policy by the hour, day, or month in 60 seconds.
Get a Quote
See covered activities
Landscaper's insurance, simplified.
Who needs landscaping insurance?
Whether you are a gardener or lawn care professional, accommodating your clients' needs (and schedules!) is part of the job. You need a landscaping insurance policy that's there just when you need it, whether that's five minutes before a last-minute booking or months in advance. Some clients may even require that you have it.
---
What is covered under a landscaping insurance policy?
The General Liability insurance for landscapers arranged by Thimble is designed to respond to accidents involving bodily injury and property damage. For example:
Bodily Injury
You're trimming the hedges in a client's front yard and you leave a pair of garden shears in the driveway. As the client is walking towards their car, they trip over the shears and injure themselves.
3rd Party Property Damage
While mowing a client's lawn, your mower throws a rock and shatters a window. Not good.
Defense Costs
A client claims that the pesticide you used on their lawn killed the grass. He is supposed to be on the town's upcoming garden tour, and is not happy. You're sure that it's just the unusually dry summer weather that is to blame, considering his neighbors' lawns all look the same. A General Liability policy with Thimble will cover the expenses you rack up in court defending yourself.
Medical Coverage
The client who tripped on a pair of garden shears ended up in the hospital for a broken wrist. The cost of her medical expenses will be covered with your policy.
---
How much does small business landscaping insurance cost?
The cost of your Landscaping Insurance Policy depends on a few factors. Things like your zip code, your coverage limit, the size of your team, and the length of your coverage all play a factor in determining the risk that comes with insuring your landscaping business.
With Thimble, you don't have to commit to long, expensive policies, though. You can access flexible Landscaping Insurance through the Thimble app and customize your coverage down to the month, day, or hour. Plus, if you need to add Additional Insureds, you can tack them on to your coverage with Thimble at no extra cost.
To get an accurate idea of how much Landscaping Insurance would cost you and your business, get a quote from Thimble.
---
How quickly will I get a Certificate of Insurance?
Instantly. We've digitized the entire experience so that you'll receive a certificate of insurance in your inbox immediately after purchasing a policy with Thimble.
You can also add and modify your Additional Insureds as many times as you'd like directly from the Thimble App.
---
Who is covered under a landscaping insurance policy?
Landscaping business insurance from Thimble is customized to meet the needs of small business professionals like you. Our landscaping insurance coverage includes the following professions and activities:
Landscapers
Pesticide Application (Landscapers Only)
Sprinkler Installation (Excluding Fire Suppression Systems)
Trimming or Pruning Trees Exclusively at Ground Level (No Removals)
---
Do I need landscaping insurance if my clients have homeowner's insurance?
Yes, you should still opt for a General Liability policy even if your client has homeowner's insurance. These policies cover very different things: your client's homeowner's insurance protects them from risks associated with fire, theft, and other events that may cause damage to their home. It can also respond to accidents resulting in bodily injury that occur on the client's property if they are found to be at fault. For example, if you or another visitor is injured on your client's property, their homeowner's insurance may cover the costs associated with your injury.
Landscaping liability insurance, on the other hand, protects you in case an accident that occurs while you are working causes damage to a third party. For example, if your lawnmower throws a rock and you break a window in your client's home, your General Liability policy will respond.
---
Does landscaping liability insurance encompass workers' compensation?
No, the General Liability insurance arranged by Thimble does not include workers' compensation. To cover injury to your crew members or employees, a separate worker's comp policy is necessary.
---
What do I need to get an insurance quote?
All you need to provide is your industry, zip code, and desired coverage period, and we will provide you with an instant quote tailored to your needs. Get a quote in minutes so you can spend more time growing your business.
---
Are my tools and equipment covered?
No, the landscaping insurance policy does not cover damage to your own tools or equipment. Check out our friends at Insure My Equipment for commercial and personal property insurance.
Landscaping insurance protects your business from lawsuits, if you or your property accidentally hurts a third party or damages their property.
Bodily Injury

Property Damage

Legal Defense

Medical Payments
Covered Activities
Landscaping
Lawn & Yard Maintenance
Pesticide Application (Landscapers Only)
Trimming or Pruning Trees Exclusively at Ground Level (No Removals)
Optional Add-Ons
Chimney Cleaning
Concrete Construction
Plastering
Plumbing (other than a leaky faucet or toilet)
Snow / Ice Removal
Excluded Activities
Aerial Crop Spraying
Bedbug Remediation
Fumigation / Use of Gas
Grading or Excavating
Importing, manufacturing, growing distributing, storing, selling, using, or ingesting marijuana or any product of the plant Cannabis Sativa L. (whether or not it is the main ingredient or used in combination with other ingredients)
Highway or Right of Way Maintenance
Pool Construction
Termite Inspection or Remediation
Use of pesticides that are not EPA approved
Performing Work over Three Stories in Height (30 Feet)
Work performed before or after the policy period
What's Not Covered by Your Policy
Activities Involving Firearms
Performing Work over Three Stories in Height (30 feet)
Work on 10 or More New Homes or New Residential Units in Any One Project or Development
See full policy for details
Thimble offers easy, affordable, and flexible protection for landscapers.
Policies start at just
$5/hr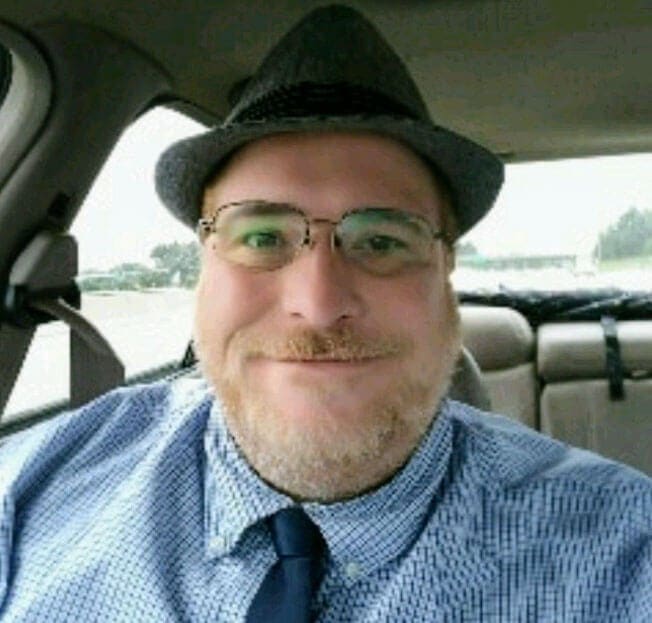 "I very proudly put 'fully insured' on my business cards. When customers ask to see the certificate of insurance, I can send it directly to their email with the Thimble app."
Jamie V., Landscaper
We make business
insurance simple.