Yoga Studio Insurance
Get a policy in minutes
Get a quote
4.7/5 stars from 638 reviews on Trustpilot
Backed by the best
Why do you need Yoga Studio Insurance?
Your yoga studio is an oasis for your students. Each day, people walk through your doors looking for a place to shed some stress, improve their physical and mental well-being, and get stretchy. As a business owner, it's important to take steps to protect this safe haven. And while every business has risks, yoga studios face some unique exposures that can be managed with Yoga Studio Insurance.
Imagine that one of your more ambitious students joins you for an evening class. Despite your cue, they don't soften their knees in a forward fold and an audible "pop" can be heard above the playlist. Now, they want you to foot the bill for the physical therapist's visit and reimbursement for income from missing work to attend rehab sessions. Without Yoga Studio Insurance, you might find yourself bending over backward to make ends meet. You can breathe easier knowing that Thimble's Yoga Studio Insurance can help protect your business.
What does Yoga Studio Insurance cover?
Yoga Studio Insurance is a kind of Business Owners Policy (BOP) that combines general liability insurance and commercial property insurance in a single package that offers yoga business owners peace of mind. Like a vinyasa, which means "to place in a special way," it is designed to help yoga studio owners protect their business from many of the most common risks they face on a daily basis. Let's go deeper into what Yoga Studio Insurance includes:
General liability insurance: Offers financial protection from claims involving bodily injury, property damage, or personal and advertising injury to third parties. If a student trips over his neighbor's yoga mat and injures his shoulder, you may be liable for his medical costs. If you drip essential oils onto someone's yoga bag, she may want you to pay for its replacement. Yoga Studio insurance can safeguard your business from the financial consequences of these types of accidents. And if your business gets sued, Yoga Studio Insurance can provide your legal defense and claim investigation.
Commercial property insurance: Covers your business property and items from accidental loss or damage. If someone vandalizes the mural of your yoga studio, commercial property insurance can pay to repaint it. It also covers business contents inside or within 100 feet of the scheduled premises for theft, accidental loss or damage. So if the vandals also take your yoga props, commercial property insurance can cover the expense of replacing them.
Business interruption insurance: Covers the loss of business income due to suspension of operations because of direct physical loss or damage. For example, if a water pipe freezes, causing your hot yoga studio to be uncomfortably cold, business interruption insurance can replace your lost income while until you're able to resume classes.
For the full expression of coverage, you may also want to consider these optional additions to your Yoga Studio Insurance:
Equipment breakdown insurance: If a power surge blows your sound system, equipment breakdown coverage can help cover the cost to repair or replace it.
Hired and non-owned auto insurance: Covers accident-related expenses involving vehicles that your business uses for work, but doesn't own. If a staff teacher is driving to a client's home for a personal session and gets into an accident, your business can be sued. This additional coverage protects you.
Who Needs Yoga Studio Insurance?
Anyone who owns a yoga business at a studio should consider Yoga Studio Insurance. While you may wish for more peace and calm in the world, many people are litigious — even your most dedicated student can file a claim against you. Furthermore, if you keep necessary business equipment in your studio, Yoga Studio Insurance can protect you should it be lost, stolen, or damaged.
How much does Yoga Studio Insurance cost?
The cost of Yoga Studio Insurance is based primarily on your business address. We'll calculate your premium based on building materials, fire resistance and proximity to a fire station as well as the use and occupancy of your building.
Namaste protected
Thimble's Yoga Studio Insurance is easier than getting into savasana. And it can safeguard your business income from the potentially devastating impact of third-party liability claims and property loss or damage.
To get the coverage that's right for you, click "get a quote," answer a few questions, and get your policy quicker than it takes your students to complete the next vinyasa. Together now: Om . . .
Yoga Studio Insurance FAQs
How do I show proof of insurance if I purchase Yoga Studio Insurance?
If you need proof of insurance at any time, Thimble allows you to generate Certificates of Insurance (COI) to prove you have liability insurance. Request as many copies as you need at no additional charge.
I hold teacher certification training and yoga workshops in my studio. What kind of insurance do I need?
It depends. A BOP covers many events that are held on your business premises. However, if someone else is holding an event at your place of work, you should have them get event liability insurance.
I sometimes offer one-on-one sessions in my clients' homes. Am I still covered by Yoga Studio Insurance?
Yes. General liability insurance, which is a key part of Yoga Studio Insurance, will cover you for third-party claims of property damage or bodily injury when you or your employees are at a job site — in this case, your client's home.
Does Yoga Studio Insurance cover employees?
A general liability insurance policy does not typically cover injury to your employees. While each state has different laws surrounding insurance coverage for employees, most require it. We recommend getting workers' compensation for work-related illnesses and injuries.
What are Thimbles Yoga Studio Insurance policy limits?
Our BOP coverage limits start at $300,000 for general liability insurance, $250,000 for building coverage, and $50,000 for business contents coverage. Those are just baselines, though, and you can increase coverage if you need to. Coverage can extend to $1 million for general liability insurance and building insurance and $500,000 for business personal property.
Fast & Easy
This is fast and easy and works great for me! I am a one man freelance landscaper and this gives me the ability to purchase insurance directly from my phone anytime and anywhere I need it.
Super easy to use! Though of everything
This app is beautiful and super easy to use! It's super easy to get insurance for the weddings I shoot where the venues require insurance. I can just buy it on the app with 3 clicks and I'm done.
Awesome Product
I love this idea ????!! I needed to have proof of liability to present my proposal; got it on the spot. I didn't win the bid but I didn't get stuck with costly insurance, either!!
Best insurance solution for small businesses.
I love the convenience of this insurance app, its the best thing since sliced bread????????
So Easy!!! I LOVE IT
It was so easy, quick, and simple. The PDF package I received contained everything I needed. This was the best experience I've ever had obtaining insurance...thank you!!!
Great rate!
I was very impressed with your monthly rate on general liability coverage! Much less than 1/12 of everyone else's annual rate.
Read more on Trustpilot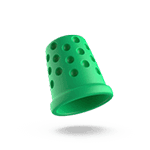 Quick-thinking insurance for fast-moving businesses.