Office Insurance
Get a policy in minutes
Get a quote
4.7/5 stars from 638 reviews on Trustpilot
Backed by the best
Why do you need Office Insurance?
Whether you want to be loved, feared, or want people to be afraid of how much they love you, it's not easy to manage an office. You may think an office isn't a high-risk area, as people mostly work at their computers, but accidents can happen wherever people gather, and there's the ever-present risk of suffering a loss to your building or office equipment.
For example, if a fire breaks out in the lunchroom and leads to building damage or the loss of office furniture, you could be on the hook for thousands of dollars or more. Thimble's Office Insurance provides financial protection for many common risks that offices face every day.
What does Office Insurance cover?
Office Insurance is a type of Business Owners Policy (BOP), which bundles general liability insurance and commercial property insurance together in one convenient and cost-efficient package. As an office owner, if there's one thing you don't have, it's time to manage different policies! Office Insurance provides the following types of coverage :
General liability insurance: This is protection from the financial impacts incurred when someone gets hurt on your property or suffers personal property loss. For example, a visitor doesn't notice the "wet floor" sign by the bathroom and slips, spraining a wrist. Office Insurance can cover her medical bills.
Commercial property insurance: This covers first-party losses to your building and the contents inside. It consists of business building insurance, which covers damage to the four walls of your office building itself. It also includes business contents insurance, which covers theft or damage of business property inside the building or within 100 feet of the premises — so if someone breaks in and steals your office equipment, insurance can pay to replace it.
Business interruption insurance: When there is a physical loss or damage to the office and you have to temporarily cease operations, business interruption insurance can pay lost revenues and expenses.
With Office Insurance, there are some optional coverages you can add on:
Equipment breakdown coverage: If machinery that is critical to business operations breaks (like a printer), this coverage can cover the costs of repairing or replacing the items.
Hired and non-owned auto coverage: If your employees use their vehicles as part of their job, or you hire an auto, your business can be sued if the vehicle is involved in an accident.
Who needs Office Insurance?
Any small-to-medium-sized office is at risk of loss, especially if foot traffic is coming in and out of the office. Furthermore, any office could experience a fire or theft that could suddenly halt operations.
As a savvy small business owner, you know that you need insurance coverage, but you need it to be straightforward and within your budget. With Thimble's Office Insurance, you can get a monthly or annual policy that covers you from the financial impact of third-party and first-party claims.
How much does Office Insurance cost?
Office Insurance costs range depending on several factors, such as your office location, building materials, whether or not the building is fire resistant, and how close it is to a fire station. Your insurance underwriter will also want to know the occupancy and use of your building to determine the risk, and thus the price. (Don't worry, the process only takes a few minutes.)
Keep the lights on with Office Insurance
Insurance isn't just a piece of flair (although we don't have anything against flair). A single lawsuit can be financially devastating to small offices, which is why you need Office Insurance. To get a policy, simply click "get a quote" and answer a few simple questions. Within minutes, you can have a policy and get back to planning next month's team talk.
Office Insurance FAQs
I don't want commercial property insurance. Do I need a BOP?
Thimble is radically simple insurance that puts you in control. If you don't want commercial property insurance, simply opt out and enjoy the protection of general liability insurance.
How do I show proof of insurance if I purchase Office Insurance?
You show proof of insurance with a Certificate of Insurance (COI). You'll get one as soon as you buy your policy, and you can get as many as you need without any additional cost.
I want to hold an event at my office to dazzle investors. Will Office Insurance cover me?
Yes, you can plan a small event at your office and your coverage should be enough to protect you. But if another organization is hosting the event on your property, or if you plan on serving alcohol, you'll want to make sure that they get event liability insurance.
Does Office Insurance cover injury to my employees?
No, a BOP does not cover expenses related to the injury or illness that your employees sustain at work. You'll need workers' compensation to properly protect those you employ.
What are Thimble's Office Insurance coverage policy limits?
Restaurant Insurance coverage limits range from:
$300,000 to $1 million for general liability insurance
$250,000 to $1 million for building coverage
$50,000 to $500,000 for business contents.
People like you like Thimble.
We're trusted by over 40,000 small businesses. (And thanks. We like us too.)
4.7/5 stars from 638 reviews
Fast & Easy
This is fast and easy and works great for me! I am a one man freelance landscaper and this gives me the ability to purchase insurance directly from my phone anytime and anywhere I need it.
Super easy to use! Though of everything
This app is beautiful and super easy to use! It's super easy to get insurance for the weddings I shoot where the venues require insurance. I can just buy it on the app with 3 clicks and I'm done.
Awesome Product
I love this idea ????!! I needed to have proof of liability to present my proposal; got it on the spot. I didn't win the bid but I didn't get stuck with costly insurance, either!!
Best insurance solution for small businesses.
I love the convenience of this insurance app, its the best thing since sliced bread????????
So Easy!!! I LOVE IT
It was so easy, quick, and simple. The PDF package I received contained everything I needed. This was the best experience I've ever had obtaining insurance...thank you!!!
Great rate!
I was very impressed with your monthly rate on general liability coverage! Much less than 1/12 of everyone else's annual rate.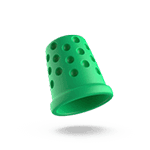 Quick-thinking insurance for fast-moving businesses.