Bakery Insurance
Get a policy in minutes
Get a quote
4.7/5 stars from 638 reviews on Trustpilot
Backed by the best
Why do you need Bakery Insurance?
Your job is to make sweet treats, but even a bakery needs some protection when things go awry. For example, if a patron cuts himself on the metal edge of your bakery display, you could be held liable for his bodily injury.
Or if a fire breaks out in your kitchen, damaging a commercial-grade appliance, you may not be able to afford to buy a new one out-of-pocket. Bakery Insurance, which includes general liability insurance and commercial property insurance, provides a financial safety net if you find yourself facing accidents such as these.
What does Bakery Insurance cover?
Bakery Insurance is a type of Business Owners Policy (BOP), which combines general liability insurance and commercial property insurance in one convenient and cost-efficient policy. It's designed to help bakery owners protect their business against the financial impact of many common risks they experience every day. In other words, you can focus on your sourdough starter without souring your credit score.
So what exactly does it include? Like sugar and yeast, Bakery Insurance combines two essential types of coverage:
General liability insurance
Protects you against the financial impact of claims of bodily injury, property damage, or personal and advertising injury from third parties. For example, say some coffee spills on the floor. Before you can mop it up, a hungry customer who is waiting in line slips and falls, sustaining an injury. If you are held liable for her injury, Bakery Insurance can pay for her medical expenses.
Commercial property insurance
Covers the building that you own and your business personal property. This means that the four walls of your bakery, your machinery and equipment, and the property that your business owns or leases are covered for direct physical loss. What might this entail? Imagine that your bakery items get too toasty and cause smoke damage. Bakery Insurance can help you with repairs. Or if someone steals your A-frame menu outside of your door, Bakery Insurance can help you buy a new one.
Business interruption insurance
Covers loss of business income due to direct physical loss or damage. If the aforementioned fire in your kitchen results in business closure, Bakery Insurance will pay your lost revenues and expenses while you're closed — and even provide additional expenses to operate somewhere else while you wait for repairs.
Just as you offer sprinkles and other add-ons on your famous donuts, Bakery Insurance has some optional coverages that you can include in your policy:
Equipment breakdown coverage
Say that a power surge causes one of your ovens to short out. If you have equipment breakdown coverage on your policy, it could help cover the expense of getting a new oven.
Hired or non-owned auto
If you have an employee deliver cupcakes to a school, you'll want to make sure you have this additional coverage in case they get into an accident. Hired or non-owned auto coverage applies to bodily injury and property damage from at-fault accidents due to the use of an auto owned by one of your employees or hired by your business.
Who needs Bakery Insurance?
If you own a small-to-medium-sized bakery, you need Bakery Insurance. Whether your bakery is big or small, the combination of liability insurance and commercial property coverage will protect you, your business, your building and most of the contents inside.
As a baker, your day starts long before the sun comes up. And like you, Bakery Insurance is there at all hours of the day or night to protect you from the financial impact of accidents and losses.
How much does Bakery Insurance cost?
You don't have to give us the ingredients for your secret cake recipe. But we can give you a glimpse into how we determine your insurance premium. Thimble will use your location as the primary factor to determine your price, as well as asking a few questions including:
Construction materials of the building
Whether or not it is fire-resistant
The occupancy use of the building
BOP: The best recipe for insurance coverage
Getting Bakery Insurance couldn't be any easier. With Thimble, you'll be protected from the financial impacts of liability claims and if something happens to your commercial property. To start, simply click "get a quote" here or on the Thimble mobile app, and you can have a policy within minutes — so that you can get back to mixing ingredients.
People like you like Thimble.
We're trusted by over 40,000 small businesses. (And thanks. We like us too.)
4.7/5 stars from 638 reviews
Fast & Easy
This is fast and easy and works great for me! I am a one man freelance landscaper and this gives me the ability to purchase insurance directly from my phone anytime and anywhere I need it.
Super easy to use! Though of everything
This app is beautiful and super easy to use! It's super easy to get insurance for the weddings I shoot where the venues require insurance. I can just buy it on the app with 3 clicks and I'm done.
Awesome Product
I love this idea ????!! I needed to have proof of liability to present my proposal; got it on the spot. I didn't win the bid but I didn't get stuck with costly insurance, either!!
Best insurance solution for small businesses.
I love the convenience of this insurance app, its the best thing since sliced bread????????
So Easy!!! I LOVE IT
It was so easy, quick, and simple. The PDF package I received contained everything I needed. This was the best experience I've ever had obtaining insurance...thank you!!!
Great rate!
I was very impressed with your monthly rate on general liability coverage! Much less than 1/12 of everyone else's annual rate.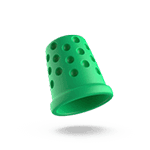 Quick-thinking insurance for fast-moving businesses.