Restaurant Insurance
Get a policy in minutes
Get a quote
4.6/5 stars from 852 reviews on Trustpilot
Backed by the best
Why do you need Restaurant Insurance?
Your restaurant is renowned for serving up good eats and even better memories. However, the combination of excited patrons, bustling waitstaff, and busy cooks wielding kitchen equipment presents serious risks — that's why you need Restaurant Insurance.
For example, imagine that a busboy hurrying to clear a table doesn't notice water dripping out of the carafe in his hand and onto the floor. Someone slips on it, gets injured, and brings a claim against your business. Now you've really jumped from the frying pan and into the fire. Thimble's restaurant business insurance serves up financial protection from accidents like these.
What does Restaurant Insurance cover?
Thimble's Restaurant Insurance is a type of Business Owners Policy (BOP), which serves up general liability insurance for restaurants and commercial property insurance in one well-balanced bundle.
What's on the menu? Our BOP policy includes commercial insurance for restaurants in the form of:
General liability insurance: Financial protection from claims of bodily injury, property damage, or personal and advertising injury to a third party. If someone claims you stole their copyrighted secret recipe, restaurant liability insurance would provide your legal defense.
Commercial property insurance: There are two parts to commercial property insurance. One is coverage for the physical building you own (the four walls of your restaurant). The other is business contents insurance, which protects the contents of the building, from the ovens and cooking stations to dining tables and chairs. If you suffer a loss from either a fire or theft, this coverage kicks in.
Business interruption insurance: Commercial property insurance also provides coverage for lost income as a result of ceased business operations. If a kitchen fire closes the restaurant down for a month, you'll still have the revenue to keep the company going.
There are also optional coverages that you can add à la carte:
Equipment breakdown coverage: If the city has a power outage followed by a power surge that shorts your ovens out, you can get help with repairing or replacing the damaged equipment.
Hired and non-owned auto insurance: If your pizza delivery driver is using his vehicle when he gets into an accident while on the clock, you could be held liable. This election covers those claims.
Who needs Restaurant Insurance?
If you are a small-to-mid-sized restaurant, you need Restaurant Insurance — especially if you have a location where customers come in to dine. Of course, even without foot traffic, you likely keep plenty of professional cooking equipment in your restaurant that would be costly to replace if you have a loss while not covered by insurance.
Restauranteurs are always thinking of the bottom line, down to the garnish on a plate. Getting Restaurant Insurance will ensure that neither third-party claims (for damage or injury to others) or first-party claims (for damage to your property) put you out of business.
How much does Restaurant Insurance cost?
The cost of Restaurant Insurance is based primarily on your business address. We'll calculate your premium based on factors including your location, building occupancy and type, and of course how much coverage you need. To get an accurate number, get your Restaurant Insurance quote today.
The recipe for success
Getting Restaurant Insurance with Thimble takes less time than ordering takeout, but the benefits have long-lasting repercussions. With Thimble's Restaurant Insurance, you don't need to worry about going under if injuries occur in your place of business, your fridge freezing over, or even covering the bills if you need to close your doors for a few days because of an accident.
Start your coverage with one quick click. To get your restaurant insurance quote, answer a few simple questions — and you'll have a policy before it's time to check the oven.
Restaurant Insurance FAQs
I don't own a restaurant, but I do serve food. Do I need Restaurant Business Insurance as a BOP?
You can, in fact, order a la carte. You can elect to refuse commercial property insurance and only purchase general liability insurance coverage for your business.
How do I show proof of insurance if I purchase Restaurant Insurance?
Just like you need to provide patrons a food safety rating, a Certificate of Insurance (COI) shows people who require proof of insurance what kind of coverage you have. And unlike that second order of breadsticks, you can request as many COIs as you need through Thimble at no additional charge. This restaurant insurance company won't make you sweat the small stuff.
Does Restaurant Insurance protect the equipment that travels with me to jobs?
Say you're booked for a night of catering away from your restaurant. Restaurant liability insurance can cover your business equipment up to $10,000. If you need more coverage, or if you travel often for work, you'll want to explore Business Equipment Protection.
Someone wants to book my restaurant for a special event. Will Restaurant Insurance cover me?
While you can hold events in your restaurant and be covered by your Restaurant Insurance, if you rent the space out, make sure that your clients have event liability insurance and that you're named as an Additional Insured. Event insurance also includes liquor liability coverage for legal fees and damages due to alcohol consumption at the event.
Does Restaurant Insurance cover my wait staff?
Your waitstaff will have the same coverage as you. However, the policy won't cover injury to your employees. Most states require employers to have workers' compensation to protect employees who get injured or sick at work. And it's just good practice to have it.
What are Thimble's Restaurant Insurance coverage policy limits?
Restaurant Insurance coverage limits start at $300,000 for general liability insurance, $250,000 for building coverage, and $50,000 for business contents. Again, that's just the baseline, and you can increase your coverage up to $1 million for general liability insurance and building insurance, and $500,000 for business personal property if needed. Our small restaurant insurance provides a lot of protection, so your small business can thrive.
People like you like Thimble.
We're trusted by over 40,000 small businesses. (And thanks. We like us too.)
4.6/5 stars from 852 reviews
Fast & Easy
This is fast and easy and works great for me! I am a one man freelance landscaper and this gives me the ability to purchase insurance directly from my phone anytime and anywhere I need it.
Super easy to use! Though of everything
This app is beautiful and super easy to use! It's super easy to get insurance for the weddings I shoot where the venues require insurance. I can just buy it on the app with 3 clicks and I'm done.
Awesome Product
I love this idea ????!! I needed to have proof of liability to present my proposal; got it on the spot. I didn't win the bid but I didn't get stuck with costly insurance, either!!
Best insurance solution for small businesses.
I love the convenience of this insurance app, its the best thing since sliced bread????????
So Easy!!! I LOVE IT
It was so easy, quick, and simple. The PDF package I received contained everything I needed. This was the best experience I've ever had obtaining insurance...thank you!!!
Great rate!
I was very impressed with your monthly rate on general liability coverage! Much less than 1/12 of everyone else's annual rate.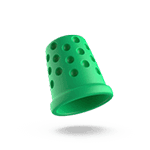 Quick-thinking insurance for fast-moving businesses.