Data Scientist Insurance
Get an insurance policy by the hour, day, or month in 60 seconds.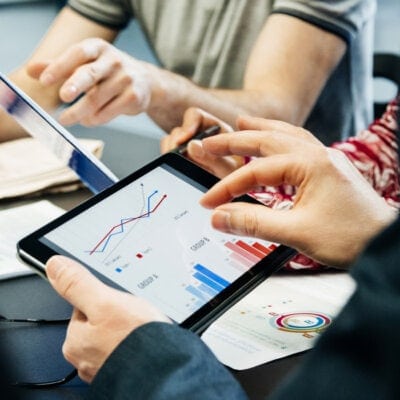 Why do I need data scientist insurance?
As a data scientist, you turn raw numbers into actionable insights. There's nothing more satisfying than knowing you've solved an important research problem, and that your findings might create real change for the industry.
Insurance uses problem solving strategies too, especially when it comes to some of your small business' problems. As a data scientist, you interact with dozens of clients, and since you specialize in data mining and modeling, you know there's always the chance something will go wrong.
As part of your job, you visit clients' offices to gather data, report your findings, and create predictive models based on thorough analysis. Should you accidentally injure someone or damage their property, you could be held liable. Likewise, if a subject of your research is unhappy with your findings, they could sue you for personal injury and libel.
Your work in data analytics can experience real-world consequences, and when someone's unhappy with its execution, they can become litigious. Should a client act on your findings and predictive insights, then lose money in the process, you could be held liable for professional negligence.
This is why all data scientists need general liability insurance and professional liability insurance. General liability insurance protects data scientists from third-party claims of bodily injury, personal and advertising injury, and property damage. Professional liability insurance protects you from claims of negligence, errors, or mistakes related to your work.
It doesn't take AI to make sense of this data. When you protect yourself with Thimble's Data Scientist Insurance, you can stay focused on what matters.
Quick Thinking Insurance
Quick Thinking Insurance
Quick Thinking Insurance
Quick Thinking Insurance
Quick Thinking Insurance
Quick Thinking Insurance
Quick Thinking Insurance
Quick Thinking Insurance
Quick Thinking Insurance
Quick Thinking Insurance
What does Data Scientist Insurance cover?
As a data scientist, you know one error can ruin a project. The general liability and professional liability insurance arranged by Thimble is designed to protect data scientists from liability in situations like the following:

Third-party, non-employee bodily injury
You present your findings at conferences. Should you accidentally injure someone while in attendance, you could be held liable.
Third-party property damage
Should you damage someone's property in a situation like the above, you could be held liable.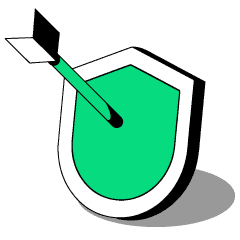 Defense costs
Your findings are based on big data alone, but that doesn't mean the insights never upset anyone. Should someone believe your research amounts to libel of their organization, they could sue you, and without insurance, you'd be responsible for your own legal costs.
Errors & omissions
Should you fail to complete your research before an agreed-upon date, your client could sue you for professional negligence and hold you responsible for their financial loss.
How much does data scientist insurance cost?
We know you appreciate data-driven solutions. We do, too: The rate for Thimble's Data Scientist Insurance is based on your business' specific level of risk, calculated according to your location, crew size, and the coverage limits you select.
Our Data Scientist Insurance is affordable because you only pay for the coverage you need. Take out a monthly policy or take out insurance for a specific meeting, conference, or presentation. In addition, you can make changes on your coffee breaks between coding sprints. With the Thimble app, add Additional Insureds and get as many Certificates of Insurance as you'd like for free.
Crack the code on risk with daily, weekly, or monthly insurance coverage from Thimble. Get your free data scientist insurance quote now.
Data Scientist Insurance FAQs
How quickly can I get an ACORD Certificate of Insurance?
Instantly. While some insurers require phone call after phone call, you can get insured via Thimble on your coffee break. Download the Thimble app or click "Get a Quote," input a few details about your business and receive your quote. You can purchase your policy in less than 60 seconds and view your proof of insurance on the Thimble app and in your email inbox right away.
Are you renting a new office space? In order to be approved by the management company, you may need to show a COI. With fast, flexible coverage from Thimble, you'll have it when you need it.
With Thimble, you can schedule your coverage to begin on any date up to six months in advance and receive your COI upon purchase. If you decide to stay put, cancel your policy penalty-free up to 1 hour before your coverage is set to begin.
Makes changes to your policy right from the Thimble app: add and modify Additional Insureds whenever you need to (all for free).
The company I work for already carries business insurance. Do I need my own data scientist insurance policy?
Yes. As a small business owner, you need your own insurance. Your company's insurance only applies to the work you do for them.
As you build your data science business, insurance is an essential part of your model. Without it, a single claim could place a significant drag on your finances. Lawyers are expensive, and if you don't have data scientist insurance, you could find yourself responsible for your own legal fees in the event that a case goes to court.
At the end of the day, every data scientist can benefit from a general liability and professional liability insurance policy. It's the most sure-fire way to protect your business against third-party claims of bodily injury, personal injury, property damage, and professional negligence.
What are the Data Scientist Insurance policy limits?
With Thimble's Data Scientist Insurance, select a policy limit of $1 million or $2 million. A $1 million limit protects against significant liability. Hedge against greater claims with a still-affordable $2 million limit.
Are workplace injuries of my staff covered?
No. General liability insurance only provides coverage for injuries to clients and third parties. If a data science team helps you run the analytics, you may want to consider purchasing workers' compensation insurance. This kind of policy can provide coverage for crew members' injuries and lost wages.
Does Thimble's Data Scientist Insurance cover damage to my equipment?
Also, no. General liability insurance can only provide coverage for damage to your client's or a third party's property. To protect your hardware setup, consider a commercial property policy. If you drive a vehicle just for work, consider an auto insurance policy.
How do I get Data Scientist Insurance with Thimble?
With Thimble, ensuring your data science business takes less than 60 seconds. To start, click "Get a Quote" or download the Thimble app. From there, enter a few details about your services, your ZIP code, and your desired coverage length (choose from hourly, daily, or monthly policies), and get an instant quote outlining your data scientist insurance costs. Click to purchase and voila! You're covered.
Quick-thinking insurance for fast-moving businesses.
Simple.
Less questions. More options. Buy a policy online, in the app, or over the phone in minutes. Get to work before the other guys even call you back.
Scalable.
Any size. Every stage. Get coverage by the job, month, or year. Choose how you pay, then upgrade when business really takes off.
Flexible.
No hidden fees. No hard feelings. Modify, pause, or cancel instantly, whether work slows down or hiring picks up.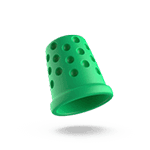 Get covered in minutes.
(Then get to work!)