Why do I need Leatherworker Insurance?
As a leatherworker, you're responsible for crafting beautiful, handmade leather items. From wallets to handbags to shoes, your passion transforms a piece of hide into a one-of-a-kind piece. You've built your reputation and are proud of your positive customer reviews.
The last thing you want to worry about is a mishap or accident hindering your ability to operate your small business.
Whether you're interacting with clients in your shop, selling handmade leather goods online or at a local farmers market, protect yourself with business insurance. Many trade shows and craft fairs may require proof of insurance prior to registering for the event.
Quick thinking insurance for small businesses.
Quick thinking insurance for small businesses.
Quick thinking insurance for small businesses.
Quick thinking insurance for small businesses.
Quick thinking insurance for small businesses.
Quick thinking insurance for small businesses.
Quick thinking insurance for small businesses.
Quick thinking insurance for small businesses.
What does Leatherworker Insurance cover?
Operating a leatherworking business comes with inherent risk, especially when interacting with clients and other third parties. That's why leatherworkers can benefit from general liability insurance coverage, which includes product liability coverage.

Thimble's Leatherworker Insurance provides the investigation and legal defense for claims resulting from claims of bodily injury, property damage from third parties, as well as personal and advertising injury. For example:

Third-party, non-employee bodily injury
If a third party were to sustain an injury while visiting your workshop after they knocked a knife off the workbench onto their own foot no less, you may be held liable for their injuries. Without general liability insurance, you could be held responsible.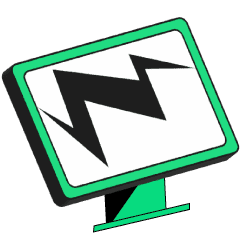 Third-party property damage
Should you work at a client's home or in a pop-up space, there's always the chance you could accidentally damage their property. For example, your mallet slips out of your hand and breaks the window (rare, but stranger things have happened). Should this occur, you could be liable for the window repair or replacement costs.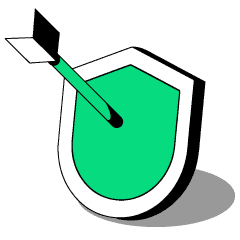 Personal injury & advertising
As part of promoting your business, you want your customers to know why your artistry is better than your competitors'. However, if a competitor claims your messaging went too far, they could sue you for libel or slander. In this case, general liability insurance could protect you.
Does Thimble's Leatherworker Insurance include product liability coverage?
Yes! Thimble's Leatherworker Insurance comes standard with product liability coverage, unlike some other business insurance providers. We want leatherworkers and other artisans to focus on creating.
Product liability insurance extends the scope of your protection by covering bodily injury and property damage that happens after a third party has bought and left with your leather product (or received it in the mail).
For example, if a customer claims that the leather you used was treated with harmful chemicals that caused a skin irritation or if they cut themselves on a sharp edge of their new belt buckle, you could be forced to pay for damages and legal expenses out of your pocket. That is, if your general liability coverage doesn't include product liability.
While you may want your leather to be high and dry during the tanning process, you don't want your business insurance to leave you high and dry.
How much does Leatherworker Insurance cost?
The exact cost of your insurance coverage depends on several factors, including your business location, coverage limit, how many people are on your team, and the length of your coverage. These factors help determine how much risk is involved with designing, crafting, and selling your leather goods.
Regardless of the specifics, you can secure affordable insurance through Thimble. Choose monthly coverage for seasonal craft fairs and events or purchase annual coverage for year-round protection.
Ready to see what affordable, convenient leatherworker insurance looks like?
Leatherworker Insurance FAQs
Do I also need equipment insurance?
This depends on where you work. If you often take tools and equipment and your product to events and jobs, you may want to protect your property with insurance. While general liability insurance protects third-party property (other people's things), equipment insurance protects your owned, leased, or borrowed gear.
Business Equipment Protection protects against accidental loss, theft, or damage to your equipment, no matter where you're using them.
As a craftsperson that relies on tools and gadgets to create your products, replacing your equipment and stock could be more than an unexpected expense.
If you own or rent a workshop with stationary equipment such as sewing machines, you should consider another type of property insurance. Commercial property insurance protects your building structure and the equipment inside (and within 100 feet of the building).
It's important to note that if your workshop is your home garage or shed, you'll want to check with your homeowners or renters insurance provider as your business property may not be covered.
What are the Leatherworker Insurance coverage limits?
Thimble offers either a $1 million or $2 million liability limit. How much liability coverage you choose is based on your own perceived risk.
How quickly can I get a Certificate of Insurance?
Faster than it'll take you to read this paragraph. Quote to proof of insurance takes less than 60 seconds.
Once you purchase the policy, you'll find your Certificate of Insurance (COI) and policy in your inbox immediately. And you can request as many COIs as you need with no additional cost.
Need proof of insurance for a last minute show? No problem. Need to add or modify Additional Insureds? Do it right on the app. With Thimble, everything you need is a few clicks away.
Are workplace injuries of my staff covered?
No. To protect your employees, you may need workers' compensation coverage (depending on the state where you reside and the size of your crew).
If you're asking "doesn't general liability insurance cover bodily injury?" The answer is yes, but non-employee third-parties.
Always refer to your state laws to confirm what workers' comp coverage is required.
How do I get Leatherworker Insurance with Thimble?
It's easy! All you need to do is complete a simple online form, providing details like your ZIP code, industry, and desired coverage limits and duration.
We'll provide you with an instant quote that will leave you plenty of time to put the finishing touches on your latest project. Purchase with one click and your policy and COI will be in your inbox immediately.
Quick-thinking insurance for fast-moving businesses.
Simple.
Fewer questions. More options. Buy a policy online, in the app, or over the phone in minutes. Get to work before the other guys even call you back.
Scalable.
Any size. Every stage. Get coverage by the job, month, or year. Choose how you pay, then upgrade when business really takes off.
Flexible.
Total Control. Seamless edits. Modify, pause, or cancel instantly, whether work slows down or hiring picks up.