Boat Cleaning Insurance
Get an insurance policy by the hour, day, or month in 60 seconds.
Why do I need boat cleaning insurance?
As a boat cleaner, you make sure seafaring vessels are in ship-shape before they head off into the sunset. Boat owners and marinas alike rely on your eye for detail to guarantee their prized possessions will last for years to come.
You deserve to feel that same confidence when it comes to running your boat cleaning business. One key to making sure your business stays afloat? Thimble's Boat Cleaning Insurance.
As you know, people fall in love with their boats. Should you accidentally damage the steering equipment in the midst of your deep clean, the boat owner could get angry—and litigious. Insurance could provide you a defense in a lawsuit , as well as cover damages.
Likewise, you work with industrial-strength cleaning solutions to get boats in tip-top shape before weddings and parties. Should someone incur an injury due to your products, you could be held liable for bodily injury.
In a situation like this, boat cleaning insurance could potentially come to the rescue.
General liability insurance is a must-have for boat cleaners. This kind of policy can provide coverage for third-party claims of property damage, bodily injury, and personal or advertising injury.
Make sure you're prepared to navigate choppy waters with boat cleaning liability insurance.
Quick Thinking Insurance
Quick Thinking Insurance
Quick Thinking Insurance
Quick Thinking Insurance
Quick Thinking Insurance
Quick Thinking Insurance
Quick Thinking Insurance
Quick Thinking Insurance
Quick Thinking Insurance
Quick Thinking Insurance
What does Boat Cleaning Insurance cover?
When you're doing work for someone else, having your own boat cleaning insurance is the best way to make sure you're fully covered.

To collect damages, a client or third party may take you to court. Even if their claims don't hold water, you'll be responsible for your own legal costs—unless you have insurance. Thimble's Boat Cleaning Insurance can help provide a defense and legal expenses and damages for claims by third parties for:

Third-party, non-employee bodily injury
You transport your tools and supplies through busy marinas. Should you knock into a passerby and injure them, you could be held liable, even if it's a complete accident.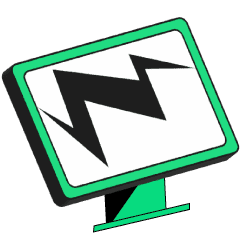 Third-party property damage
You're the caring custodian of other people's valuable personal property. However, if you accidentally scratch a boat's paint, the owner could sue you for the cost of its repair. If you damage property during the course of your work, you can be held liable.
How much does boat cleaning insurance cost?
Thimble calculates the rate for your Boat Cleaning Insurance based on your ZIP code and crew size, along with the policy length and coverage limits you select.
Fast and affordable, you can customize your policy to your specific needs.
Only need insurance coverage for a single afternoon? No problem. Want to get covered for a month? We've got you! We know many boat cleaners work seasonally, so we make sure you only pay for insurance when you actually need it.
Better still, insurance arranged via Thimble is fast and flexible. You can add Additional Insureds and get Certificates of Insurance at no additional charge, whenever you need to, right from the Thimble mobile app.
Protect your small business' bottom line today. Get your free Boat Cleaning Business Insurance quote from Thimble now.
Boat Cleaning Insurance FAQs
How quickly can I get a Certificate of Insurance?
Right away.
Thimble knows that small business owners are always on the go between jobs. That's why we make it ultra-fast and easy to take out insurance.
By clicking "Get a Quote" or downloading the Thimble mobile app, you can get insured in just 60 seconds.
Did someone call you for a last-minute job? Do you need a COI before you begin work on a luxury yacht? Get insured immediately.
Just enter a few details about your business, and you'll receive an instant quote. If it looks good, purchase a policy, and you'll receive your policy and any necessary COIs right away.
Whether you're taking out insurance for an hour, day, or month, your COI will be available in your email inbox and on the Thimble mobile app.
What are the Boat Cleaning Insurance policy limits?
Thimble lets you select your own policy limits. There are two options: $1 million or $2 million. You can make your choice based on your unique risks. Depending on the types of boats you're cleaning (or how much you'd like to be insured against), you might want to consider the $2 million limit.
Are workplace injuries of my staff covered?
No. General liability insurance can provide coverage for claims of client and other third-party bodily injury. Your employees aren't clients or third parties!
To cover your crew, you'll need workers' compensation. Check your state's legal requirements to see if you need this kind of policy.
Does Thimble's Boat Cleaning Insurance cover damage to my equipment?
No. General liability insurance only provides coverage for client and third-party property damage. At Thimble, however, our monthly general liability insurance plans come bundled with business equipment protection. This optional add-on protects your equipment whenever you're using it. You can choose from a $1000, $2500, or $5000 limit.
Additionally, if you use your vehicle for work purposes, check with your insurance agent to insure that you'd be covered in the case of an accident. If not, you might want to consider commercial auto insurance.
How do I get Boat Cleaning Insurance with Thimble?
You can get Boat Cleaning Insurance in under a minute by clicking "Get a Quote" or downloading the Thimble mobile app.
First, enter a few details about your business, including your ZIP code and your desired coverage limits and policy term (hourly, daily, or monthly).
Next, look over your quote. Purchase with a final click and you're all set.
Your new policy and any necessary COIs will arrive in your email inbox to christen your business as "newly insured." We wish you smooth sailing ahead with your business!
Get your Boat Cleaning Insurance quote now.
Quick-thinking insurance for fast-moving businesses.
Simple.
Less questions. More options. Buy a policy online, in the app, or over the phone in minutes. Get to work before the other guys even call you back.
Scalable.
Any size. Every stage. Get coverage by the job, month, or year. Choose how you pay, then upgrade when business really takes off.
Flexible.
No hidden fees. No hard feelings. Modify, pause, or cancel instantly, whether work slows down or hiring picks up.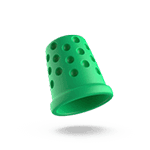 Get covered in minutes.
(Then get to work!)