4.4/5 stars from 1519 reviews
Thimble makes event insurance affordable.
Buy a policy online, in minutes
Modify or cancel instantly if your plans change
Pay for only the length of your event
Unlimited, instant ACORD 25 Certificates of Insurance
What is event insurance?
Special events insurance is a specific type of liability insurance that protects you against the risks associated with organizing or participating in a special event, including third-party bodily injury, property damage, and liquor liability.
What's covered by event insurance?
Any recipe for a great party is also a recipe for some serious risk. Event insurance covers two main areas:
Event Liability
Coverage for bodily injury and property damage to a third party, like an attendee, vendor, or the venue itself. Includes legal fees and payments for damages.
Liquor Liability
Coverage for legal fees and damages incurred because of alcohol consumption at an event. This is included in your event policy if you're not selling alcohol, as in BYOB or open bar events, but if you own a business that sells, serves, or distributes alcohol at events, you can easily add retail liquor liability coverage to your policy.
How do I get event insurance?
Get an Event Policy just by answering a few simple questions online, like:
What kind of event it is.
Where it's being hosted.
How many guests will be in attendance.
Your certificate of insurance will be sent directly to your inbox.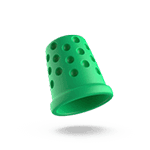 Quick-thinking insurance for fast-moving businesses.
*A policy under 24 hours in duration cannot be canceled, nor its paid premium returned, once the policy incepts. Only Thimble Monthly policies can be paused, one time and for up to 30 days