Laundromat Insurance
Get a policy in minutes
Get a quote
4.7/5 stars from 638 reviews on Trustpilot
Backed by the best
Why do you need Laundromat Insurance?
You're in the business of helping your customers keep their clothes clean, but who's helping you with your dirty laundry if an accident unfolds? Say a patron slips on a detergent spill, breaks their ankle, and sues you. Or maybe someone breaks the cardinal rule of laundry by adding detergent way over that recommended line, resulting in a sudsy playground that leads to property damage.
Thimble's Laundromat Insurance provides loads of financial protection for your property, and it safeguards you from third-party liabilities that can permanently stain your business.
What does Laundromat Insurance cover?
Laundromat Insurance is a specific type of Business Owners Policy (BOP). Thimble's BOP bundles general liability insurance and commercial property insurance, which safeguards laundromat owners against risks morning and night. Here's what's included:
General liability insurance: Financially protects your laundromat from third-party claims of bodily injury, property damage, and personal and advertising injury. Remember that customer who slipped on some rogue detergent? With Laundromat Insurance, their medical expenses could be taken care of, and your legal defense will be provided if your business is sued.
Commercial property insurance: Two-part insurance that covers your laundromat in case of accidental loss or damage. If you own your building, business building insurance covers damage to your laundromat's four walls in case of fires or other disasters. Business contents insurance covers the contents inside your building or within 100 feet of your premises. If your bill-change machine is stolen, for example, or your machines are damaged because of a fire, Laundromat Insurance can help cover the expense of replacing your property.
Business interruption insurance: Covers loss of business income due to suspension of operations because of physical loss or damage. When a storm cuts your power for a few days, Laundromat Insurance can cover your lost income and continued expenses until you're able to restore normal business cycles.
Remove wrinkles in your coverage with the following optional add-ons:
Equipment breakdown coverage: If your machines aren't running, you're not earning. Equipment breakdown coverage can cover the costs to repair or replace a malfunctioning laundry machine.
Hired and non-owned auto insurance: If you get into an accident while driving on a business errand or for business purposes in a car that's not owned by your business — even if you're in your own car and simply making a deposit at the bank — your business can be sued. Hired and non-owned auto insurance can provide coverage so you don't have to throw in the towel.
Who needs Laundromat Insurance?
From slips and falls to equipment breakdown, there's a lot that could go wrong in your laundromat, and it pays to be protected. Bottom line, if you own a laundromat, you need Laundromat Insurance.
Laundromat Insurance can help protect your building and the equipment and business contents inside. Thimble's convenient bundle of general liability insurance and commercial property insurance protects you from both first and third-party risks. Now that's a two-for-one deal.
How much does Laundromat Insurance cost?
The cost of Laundromat Insurance is largely based on your laundromat's address. Your premium comes down to the building construction type, its level of fire resistance and proximity to a fire station, and how it's occupied and used.
Take Laundromat Insurance for a spin
Thimble's Laundromat Insurance will help you iron out some of the problems that can leave other businesses washed up. Click "get a quote" or download Thimble's mobile app, answer a few questions, and get your policy in less time than it takes to run a spin cycle.
Laundromat Insurance FAQs
My laundry insurance has more than one location. Will a single policy cover all locations?
Laundromat Insurance provides coverage for a single location. To cover additional locations, you will need a separate policy for each location.
How do I show proof of insurance if I purchase Laundromat Insurance?
Does Laundromat Insurance cover employees?
Your employees would have the same coverage as you, but general liability insurance focuses on third-party claims. In case of on-the-job injury or illness, you'll need to purchase workers' compensation insurance, which is required in most states.
What are Thimble's Laundromat Insurance policy limits?
Laundromat Insurance policy limits start at $300,000 for general liability insurance, $250,000 for building coverage, and $50,000 for business contents. But you can increase your coverage up to $1 million for general liability insurance and building insurance, and $500,000 for business personal property if needed.
If a customer sues me because they ruined their favorite sweater in one of my machines, will I be covered by Laundromat Insurance?
Yes. Even if you are sued for a frivolous claim, Laundromat Insurance will provide for the investigation of claims, your legal defense, and the settlement of claims.
Can Laundromat Insurance provide coverage at all hours of the day?
Laundromat Insurance covers operations at all hours, whether you're open at select times or around-the-clock.
People like you like Thimble.
We're trusted by over 40,000 small businesses. (And thanks. We like us too.)
4.7/5 stars from 638 reviews
Fast & Easy
This is fast and easy and works great for me! I am a one man freelance landscaper and this gives me the ability to purchase insurance directly from my phone anytime and anywhere I need it.
Super easy to use! Though of everything
This app is beautiful and super easy to use! It's super easy to get insurance for the weddings I shoot where the venues require insurance. I can just buy it on the app with 3 clicks and I'm done.
Awesome Product
I love this idea ????!! I needed to have proof of liability to present my proposal; got it on the spot. I didn't win the bid but I didn't get stuck with costly insurance, either!!
Best insurance solution for small businesses.
I love the convenience of this insurance app, its the best thing since sliced bread????????
So Easy!!! I LOVE IT
It was so easy, quick, and simple. The PDF package I received contained everything I needed. This was the best experience I've ever had obtaining insurance...thank you!!!
Great rate!
I was very impressed with your monthly rate on general liability coverage! Much less than 1/12 of everyone else's annual rate.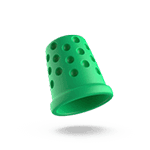 Quick-thinking insurance for fast-moving businesses.