Insurance for your Peerspace booking.
Get a policy from $5 an hour.
Coverage

General Liability

Equipment Coverage

$1,000,000 Limit
| | |
| --- | --- |
| Crew | |
| | |
| --- | --- |
| Extend Policy | |
4.6/5 stars from 852 reviews on Trustpilot
Backed by the best
Peerspace + Thimble
Whether it's a film shoot, the big meeting, or that morning workout, renting someone else's space means one thing: risk.
That's why Peerspace partnered with Thimble to bring you insurance for exactly the length of your booking. Other insurers will make you jump through hoops to get a policy you don't need—Thimble just makes sense. It's smarter coverage, stupid fast, with total control.
How it works
1. Book a space.
Peerspace makes it easy to book a space you don't own for things like a popup shop, a video shoot, or a workout class.
2. Get a policy.
After you request booking on Peerspace, get a policy from Thimble for exactly the time of your rental. Cancel or extend anytime, add crew members instantly.
3. Go!
Add your space as an Additional Insured on your policy for no additional charge, so your coverage is extended to your host while you're on site.
FAQs
Why do I need insurance as a Peerspace user?
As a Peerspace user, you will be held liable for any bodily injury or property damage that occurs in connection with your Peerspace booking. Having insurance means you could protect your own assets in the event of expensive claims.
Is insurance required to use Peerspace?
No, insurance is not required in order to book a space, but "Peerspace reserves the right to charge guests for damages to space documented by the host and reported to us within 3 days of the booking." Read more on Peerspace's support center here.
What happens if I damage something in a space?
General liability insurance from Thimble covers third-party bodily injury and property damage, and in the case of a Peerspace booking, a "third party" is likely your host! So if you damage property you don't own in your host's space, you could be covered. Read more about filing a claim here.
How much does a policy cost?
The cost of a policy from Thimble is determined by just a few things: what you do, where you're working, and how long you need coverage. Policies from Thimble start at just $5 an hour or $17 a month! But no two Peerspace bookings are the same, so it's always best to get a quote.
How quickly will I get a Certificate of Insurance?
Certificates of Insurance are available instantly after purchase of a policy from Thimble. You can get unlimited Certificates of Insurance at no additional charge and easily add your Peerspace host as an Additional Insured on your policy. Learn more about Additional Insureds here.
What if I need the space longer than I've booked?
Glad you asked. Thimble makes insurance simpler than ever, so you can extend your policy instantly online or by downloading the Thimble app. If you love the experience and want to go from insuring your booking to full-time coverage for your work, you can upgrade to Thimble Monthly anytime.
People like you like Thimble.
We're trusted by over 40,000 small businesses.
(And thanks. We like us too.)
4.6/5 stars from 852 reviews
Fast & Easy
This is fast and easy and works great for me! I am a one man freelance landscaper and this gives me the ability to purchase insurance directly from my phone anytime and anywhere I need it.
Super easy to use! Thought of everything
This app is beautiful and super easy to use! It's super easy to get insurance for the weddings I shoot where the venues require insurance. I can just buy it on the app with 3 clicks and I'm done.
Awesome Product
I love this idea ????!! I needed to have proof of liability to present my proposal; got it on the spot. I didn't win the bid but I didn't get stuck with costly insurance, either!!
So Easy!!! I LOVE IT
It was so easy, quick, and simple. The PDF package I received contained everything I needed. This was the best experience I've ever had obtaining insurance...thank you!!!
Great rate!
I was very impressed with your monthly rate on general liability coverage! Much less than 1/12 of everyone else's annual rate.
I love the convenience
I love the convenience of this insurance app, its the best thing since sliced bread????????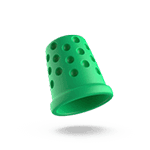 Quick-thinking insurance for fast-moving businesses.