Why do I need a Security Guard Insurance policy?
As a security guard, it's your job to protect people and property from injury, damage and theft. People count on you to make sure they can go about their day-to-day lives without worrying about threatening outside parties.
While you work to maintain a safe status quo for the people you serve, you know your job can be unpredictable and dangerous. You never know what's going to happen on any given day. Insurance is there to provide you with the same level of safety and certainty you give to the people who live and work at the properties you protect.
Responding to threats and removing belligerent people from the premises doesn't always go smoothly. During the process, property damage and bystander injuries are very real possibilities. If it happens, even while you're fulfilling your promise of maintaining safety, you could still be held liable for third-party property damage or bodily injury.
That's why as a security guard, you need general liability insurance. General liability insurance will protect you from the costs arising from claims of third-party property damage, bodily injury, and personal and advertising injury.
You've made a career out of protecting people and their property. With Security Guard Insurance, you can give yourself similar protection.
Quick Thinking Insurance
Quick Thinking Insurance
Quick Thinking Insurance
Quick Thinking Insurance
Quick Thinking Insurance
Quick Thinking Insurance
Quick Thinking Insurance
Quick Thinking Insurance
Quick Thinking Insurance
Quick Thinking Insurance
What is covered under the Security Guard Liability Insurance policy?
General liability insurance is designed to protect security guards from the financial consequences resulting from liability in situations like the following:

3rd-party, non-employee bodily injury
You determine an individual is a threat and needs to be removed from the property. The individual refuses to leave peacefully. If someone is injured while you're removing the individual, you could be held liable for bodily injury.
3rd-party property damage
If attempting to escort an individual from the property leads to a physical altercation, there's a very real possibility of property getting damaged in the process. The property owner could hold you liable for the damage.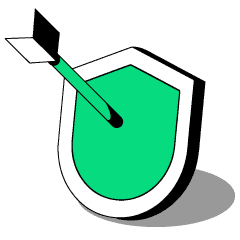 Defense and investigation costs
Should you end up having to defend yourself in court, defense fees can rapidly add up, even if the claims made against you are found to be meritless. With general liability insurance, your defense and investigation would be provided for you.
Are workplace injuries of my staff covered?
No. General liability insurance provides coverage for injuries to non-employees. If you have others working for you and want to provide coverage for them, consider getting workers' compensation insurance. In most states, workers' comp is required by law.
Does Thimble's Security Guard Insurance cover damage to my equipment?
Quick-thinking insurance for fast-moving businesses.
Simple.
Less questions. More options. Buy a policy online, in the app, or over the phone in minutes. Get to work before the other guys even call you back.
Scalable.
Any size. Every stage. Get coverage by the job, month, or year. Choose how you pay, then upgrade when business really takes off.
Flexible.
No hidden fees. No hard feelings. Modify, pause, or cancel instantly, whether work slows down or hiring picks up.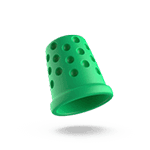 Get covered in minutes.
(Then get to work!)